The long spell of hot weather has given way to cooler and fresher temperatures. That will improve the bees' temper and ours. The nectar flow has all but gone and the wasps have arrived, so we need to start removing the supers and extracting the honey.

We like wasps in the spring. They collect grubs and pests in the garden, carrying them off to their nest and feeding to their larvae. These in turn produce honeydew for the adults to consume. But now their annual lifecycle is nearing its end, with the nests producing one last batch of drone and queen wasps, and the workers start looking for an alternative source of food. Ooh look, a beehive! To quote

Burglar Bill

, "I'll have that!"

A big strong honeybee colony is well able to defend itself from these stripey attackers. The bees line up in rows outside the hive entrance and fight them off. But a small or weak colony can be ransacked and wiped out in a couple of days, so we have to reduce the hive entrance to a narrow slot which helps them repel the wasps one at a time.

What news of our Apidea queens? One is now in a nuc and hopefully doing well, two others have failed and we have to wait for another fortnight to see if the last box has produced a good queen.

Oh yes, and it's time to insert the varroa boards in our hives and monitor the levels of this nasty little mite. There were very few in June but we have to keep watch - they can build up rapidly as the population doubles every 3-4 weeks.

Never a dull moment, this beekeeping lark!

A good day's beekeeping today. We opened the colony that was left alone to requeen itself. Result! Her majesty has already laid 6 frames of worker brood, and although it's early days the colony seems to be very well behaved. She is now sporting a red dot of paint (red is so

in

this year) and we hope she'll have a long and productive reign.

Mixed results from our Apidea mating nucs. We have one lovely new queen who is laying well, so she will be installed in a 6-frame nuc very soon. Another box has some eggs & brood but no sign of the queen - perhaps she and the workers have departed? We'll wait for another week just in case. Nothing much happening in the third box, but the fourth has sealed brood and a sealed queen cell. It seems they waited for the new queen to start laying and then got rid of her. The excellent

Ron Brown book on Apideas

says such queen cells can turn out well despite the small number of workers in the box. We shall see.

The UK's long hot summer has produced a second bumper crop of honey, following our huge spring harvest from oilseed rape and hawthorn. But it hasn't rained for two months here in East Anglia and everything is drying out. Will there be any blackberries? Will the bees cap all the summer honey or start eating it?

There's only one thing for it: have a nice cup of Darjeeling tea and a few

dark chocolate digestive thins

. Perfect!

There's a lot of waiting involved with beekeeping. Waiting till they cap the honey in the supers so we can extract it. Waiting till the new queen they decided to rear has started laying. Waiting a bit more till we see the capped worker brood and know she's a good 'un. Waiting till we can check the mini-nucs and hopefully find some new queens ready to be introduced to a colony.

There's a wonderful piece of advice we got on our beginners' course: if you're not sure what to do, go and make a cup of tea! Dash of milk and two digestives please.

Powered by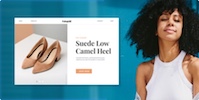 Create your own unique website with customizable templates.