There's a lot of waiting involved with beekeeping. Waiting till they cap the honey in the supers so we can extract it. Waiting till the new queen they decided to rear has started laying. Waiting a bit more till we see the capped worker brood and know she's a good 'un. Waiting till we can check the mini-nucs and hopefully find some new queens ready to be introduced to a colony.

There's a wonderful piece of advice we got on our beginners' course: if you're not sure what to do, go and make a cup of tea! Dash of milk and two digestives please.

Powered by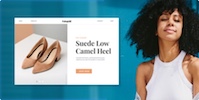 Create your own unique website with customizable templates.